#14

NJ40235 & The Soda Jerk
23.01.2021, from Verona to Munich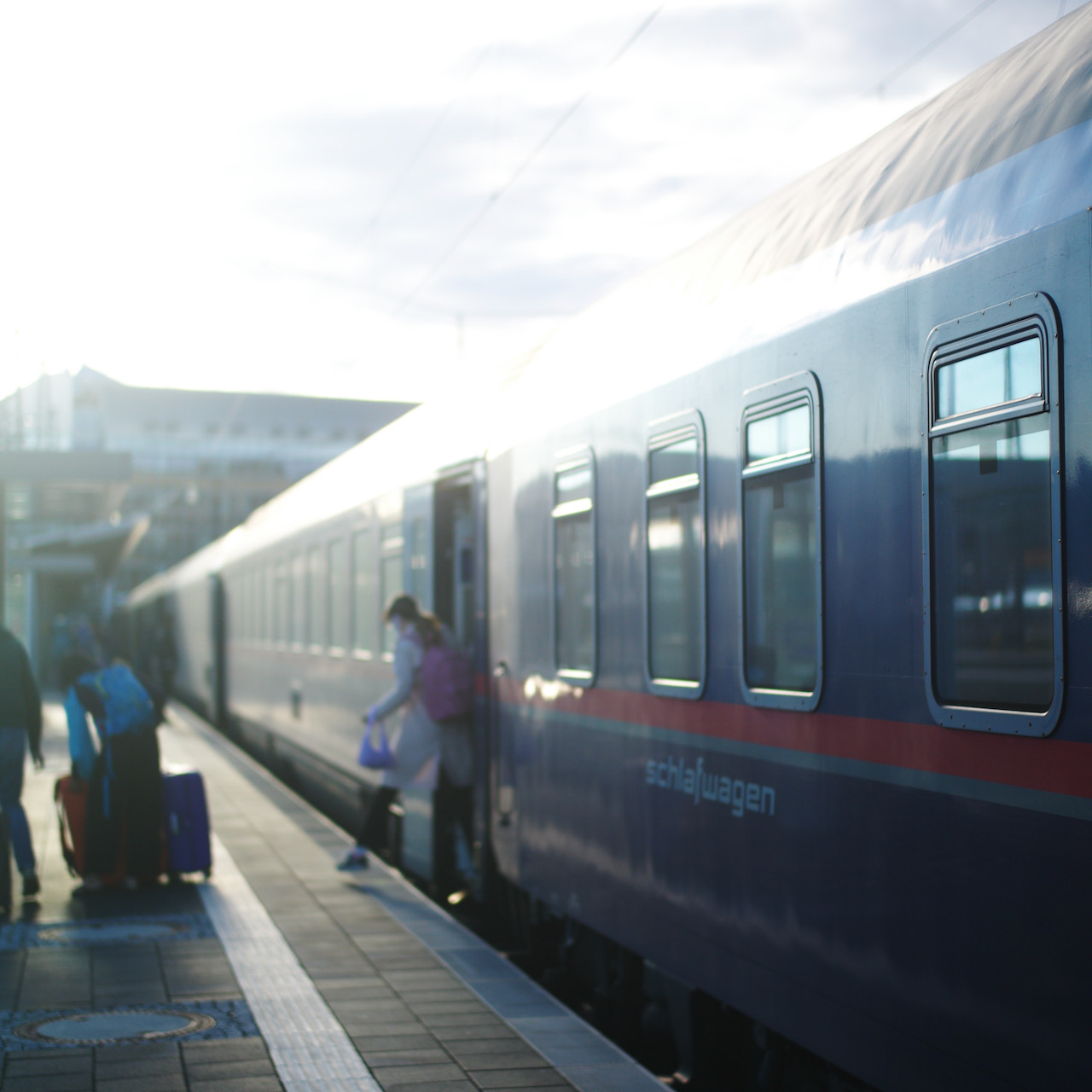 In the morning, shortly before 7 a.m., the Alps still glowing slightly red, the sky deep blue, we reach Rovereto. The small Venetian-influenced streets are still empty and can be explored undisturbed. Only a few schoolchildren are out so early. After the town has slowly awakened, we can treat ourselves to a small breakfast at Forno di Pitagora. Despite its small size, Rovereto has a surprising amount to offer culturally. From 10 am, it's worth visiting the MART, one of the largest museums of modern and contemporary art. Before noon, you should not miss the Museo Storico Italiano della Guerra. Many detailed exhibits show the brutal reality of war, but unfortunately many information texts are only in Italian. Shortly after noon, we stopped by at Forno di Pitagora to buy some warm focaccia and went to the train station to catch the train to Verona. The journey of just under 1 hour takes you through the fairytale scenery of the Alps and is without doubt one of the most beautiful railway lines in Europe. Once in Verona, we recommend a walk through the lively city centre and the ascent to Castel San Pietro. From there you have a view over the whole of Verona. Back down again, it's not far to The Soda Jerk. A fine little bar less than 50 metres from the banks of the Adige. You have to ring the bell to get in. You are greeted with friendly service, typical Italian snacks and a selection of olives. Plus excellent drinks in pleasant surroundings. If you end up at The Soda Jerk for a second time after dinner, you certainly won't go wrong, but we move on to La Segretia Café. The atmosphere there is relaxed and it's easy to have a drink before heading to Porta Nuova station, where NJ40235 departs at 22:58. You should definitely book a sleeper berth, so you have the chance to take a refreshing shower in the evening before slowly but surely falling asleep in the direction of Munich.
Have a look at
NJ40235 & The Soda Jerk
on Instagram for even more photos & videos.