#8 WEEKEND

NJ 295 & EN 220 & Fusion Bar
29.11.2019, Munich - Florence - Milano - Paris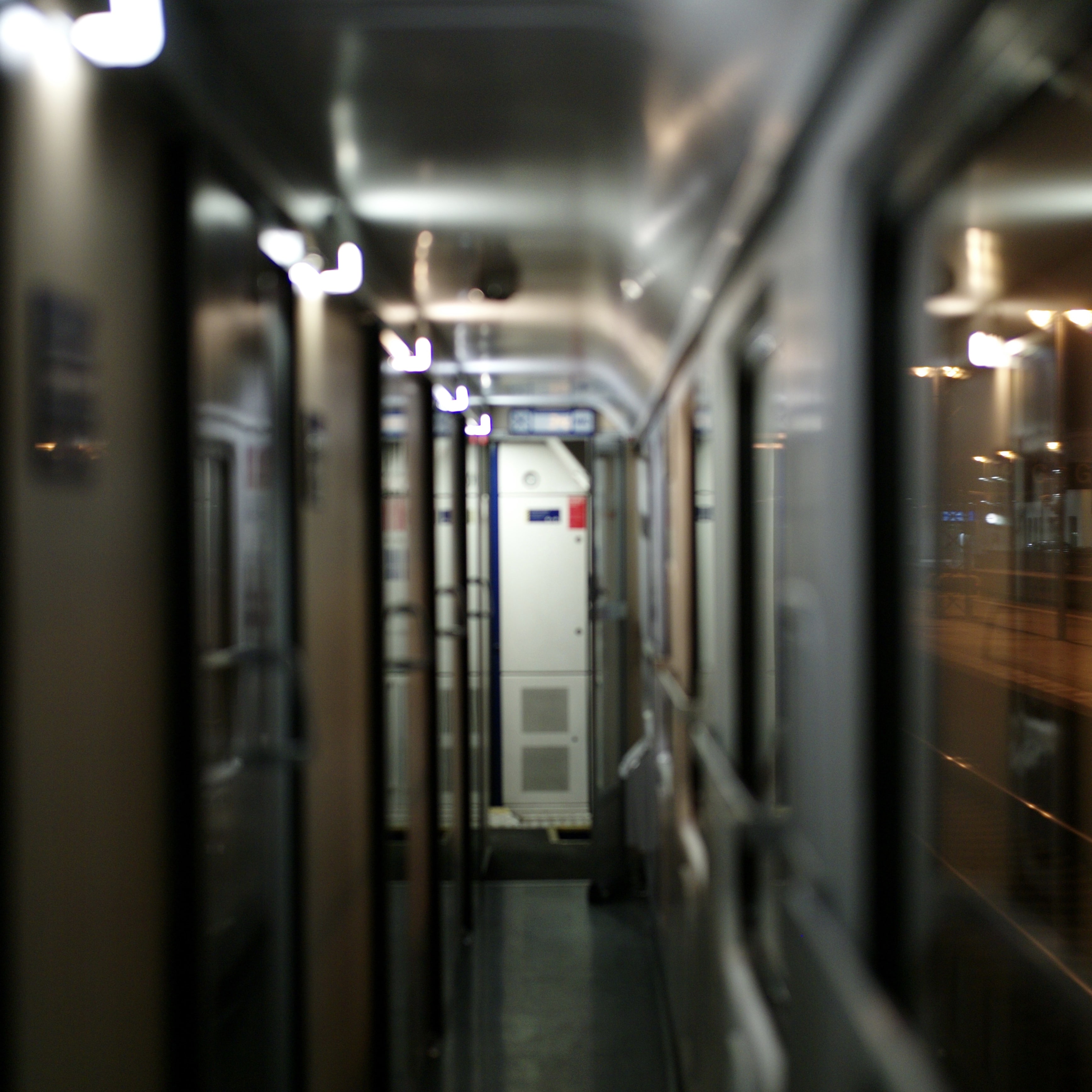 During the summer I had the chance to travel alone through Europe with many night trains. At the end of the year I wanted to discover the night train adventure together with friends. We aimed for a long weekend across Europe, without airplane, only by train. We started Thursday evening in Munich with the early NJ295 at 20:10 towards Rome. Six of us in the couchette, sociably with a beer before going to sleep, we drove however only to Florence.
In the early morning we could visit the still empty city, walk together over the Ponte Vecchio and admire the cathedral in the light of the rising suns. During the day, one can eat in many small restaurants. Dishes with wild boar and truffles are regional specialities. In the evening we enjoyed cocktails in the cosy reading corner of the Fusion hotel bar. After a restful night and an extensive breakfast in the lovely hotel Residenza La Musa Amarcord we stood in the (much too long) queue of the Ufizi. In the afternoon after our visit to the museum we made our way to Milan. From there at 23:10 the EN220 should bring us to Paris. Four of us in our own compartment, with a lot of fun, drove through the night, past Lago Maggiore, towards France.
In the countless cafés near the Gare de Lion we quickly find a nice place for breakfast in the morning. Passing the Eifel Tower we walked towards the Louvre, where we stayed the afternoon. Of course, a visit to the Mona Lisa was not to be missed. In the evening we went back to Germany. I can highly recommend to book a couchette (e.g. to Rome) with some of your friends and enjoy a wonderful weekend together.
Have a look at
NJ 295 & EN 220 & Fusion Bar
on Instagram for even more photos & videos.